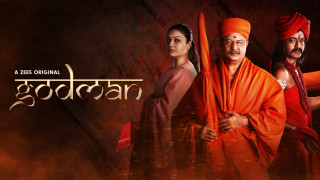 Plot
The story revolves around a Godman, who wants to make Ayyanar, a platform dweller, the next abbot for his godly empire. But when Chandralekha, a close aide of the CM, presents him with an intriguing offer, the battle for money, power, god, and lust, begins!
Godman is Tamil Crime-Thriller web series with Maarimuthu and Daniel Balaji in the lead role. It is currently streaming at ZEE5.
Where to watch season 1 of Godman online?
You can watch season 1 online here at
ZEE5
.
Cast & Creator
The full cast of Godman includes Maarimuthu, Daniel Balaji, Soniya Agarwal, Tanya and Jayaprakash. Daniel Balaji has also worked in movies like Vettaiyaadu Vilaiyaadu, Bairavaa and Kaakha Kaakha. .
List of Episodes for Season 1
Episodes have not been released yet.