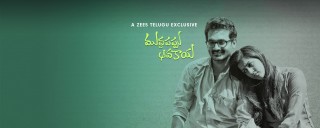 Plot
The first ever telugu Web Series Starring Niharika Konidela, Pratap, and the Series is directed by Pranith. Bramandapally
Muddapappu Avakai is Telugu Drama-Comedy web series with Niharika Konidela and Pratap in the lead role. It is currently streaming at ZEE5.
Where to watch season 1 of Muddapappu Avakai online?
You can watch season 1 online here at
ZEE5
.
Cast & Creator
The full cast of Muddapappu Avakai includes Niharika Konidela and Pratap. Niharika Konidela has also worked in movies like Happy Wedding, Suryakantham and Oru Nalla Naal Paathu Solren. Pratap has also worked in movies like Brindavana. .
List of Episodes for Season 1
The first ever telugu Web Series Starring Niharika Konidela, Pratap, and the Series is directed by Pranith. Bramandapally
15 Jan '16